Why vote?
---
Voting for Project Eden helps put us higher on the server lists. Higher ranking on the server lists means more players will see us as they browse for a server to join. More players means more potential staff members, donators, and normal players that make Project Eden a fun place to be.

Voting is the quickest and easiest way of showing your support for Project Eden and ensuring that it will last. And don't forget about the nice rewards :)
Voting rewards
---
Podium
First: $10 store credit / $60,000 / 3 Mystery Chests
Second: $5 store credit / $45,000 / 2 Mystery Chests
Third: $35,000 / 1 Mystery Chest

You can choose only any one reward. The mystery chest can contain enchanted books, gems, and maybe even the occasional beacon or elytra!
---
Jackpot
One person, who will be chosen randomly from all those who accumulate more than 100 votes in a month (excluding the top three), will also get to pick a Mystery Chest.
---
Economy rewards
Everyone receives an economy reward for helping out the server!

100 or more votes: $30,000
75-99 votes:     $20,000
50-74 votes:     $15,000
---
NPCs and Holograms
Everyone who accumulates over 125 votes in a month will recieve the ability to create one NPC (fake player or animal, like the ones in spawn) or Hologram for the next month.
---
Server wide reward
If we reach our goal of 3000 votes, there will be a server-wide present! This could include weekend mcMMO/KillerMoney boosts, temporary access to some donor perks, free XP points, and so much more!
---
Vote Points Store
Each time you vote, you recieve one vote point (and a small chance of getting more) that you can spend in the /vps
* Everything is subject to change at the discretion of the staff.
Links
Monthly goal
540/ 3000
Current target: 2528
Top Voters
This month
#1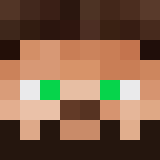 Boffo
104
#2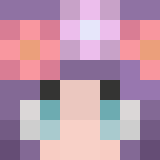 Cyn
92
#3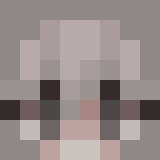 Ono
85
| # | Username | Votes |
| --- | --- | --- |
| 4 | Marshy | 66 |
| 5 | Lexi | 63 |
| 6 | Pitch | 58 |
| 7 | Tobieias | 24 |
| 8 | ash | 20 |
| 9 | l_DiamondMiner_l | 8 |
| 10 | PureClarity | 7 |
| 11 | RoccoShmocco | 4 |
| 12 | Nzyoda | 4 |
| 13 | Hoots | 3 |
| 14 | Console | 2 |
All time
| # | Username | Votes |
| --- | --- | --- |
| 1 | ash | 7566 |
| 2 | Boffo | 6003 |
| 3 | Linkinhood | 5320 |
| 4 | Warrior_Tark | 5096 |
| 5 | Lexi | 4185 |
| 6 | Ono | 2624 |
| 7 | Amixalot | 2624 |
| 8 | Raven | 2420 |
| 9 | Kamo | 2393 |
| 10 | Wire | 2337 |
| 11 | Cyn | 2307 |
| 12 | Griffin | 2146 |
| 13 | Dom | 2119 |
| 14 | Phoebe | 2089 |
| 15 | Pitch | 1971 |
| 16 | odyssey2012 | 1791 |
| 17 | ichompbrownies | 1733 |
| 18 | Bri | 1683 |
| 19 | Arby | 1644 |
| 20 | Pandatai | 1613 |
| 21 | Rohan | 1578 |
| 22 | Josh | 1484 |
| 23 | Shijifusu | 1424 |
| 24 | Azzy7355608 | 1246 |
| 25 | Aculex | 1201 |
| 26 | Marshy | 1177 |
| 27 | Power | 1176 |
| 28 | Console | 1145 |
| 29 | BarzzaX | 1131 |
| 30 | Midnight9746 | 1124 |
| 31 | chopinliszt | 1078 |
| 32 | CobraGeneral | 1057 |
| 33 | leroy_the_king | 1003 |
| 34 | Dia | 990 |
| 35 | gamertoo | 975 |
| 36 | lilminipug | 936 |
| 37 | Poly_Panduh | 921 |
| 38 | Camaros | 917 |
| 39 | PureClarity | 901 |
| 40 | Steve | 881 |
| 41 | brutalgnom | 832 |
| 42 | PochipX | 819 |
| 43 | 42eyeballs | 793 |
| 44 | Box | 790 |
| 45 | Ax_oh | 783 |
| 46 | Bellafull | 776 |
| 47 | powerade97 | 774 |
| 48 | Mystery_Elephant | 763 |
| 49 | Rose | 757 |
| 50 | Draki | 748 |
Last month
Total: 920
| # | Username | Votes |
| --- | --- | --- |
| 1 | ash | 115 |
| 2 | Boffo | 115 |
| 3 | Pitch | 115 |
| 4 | PureClarity | 114 |
| 5 | Cyn | 112 |
| 6 | Ono | 112 |
| 7 | Marshy | 81 |
| 8 | Lexi | 70 |
| 9 | Box | 32 |
| 10 | RoccoShmocco | 28 |
| 11 | Rohan | 4 |
| 12 | Shijifusu | 4 |
| 13 | Hoots | 4 |
| 14 | Tobieias | 4 |
| 15 | Jaxikunai | 4 |
| 16 | omeletteTCC | 3 |
| 17 | Console | 2 |
| 18 | Jelly | 1 |